My work as a communications assistant in the Center for Bioethics and Social Justice from 2013 to present includes website management, social media management, graphic design, blog writing and copyediting, webinar facilitation and recording, and podcast production.
Learn more about specific projects below—the read more links will take you to the respective project's page.
I have served as editor of the monthly blog series Bioethics in the News since 2013. I set the author roster for each year, coordinate post logistics, copyedit posts, and publish and promote them. I also moderate comments for two weeks following each posts's publication. All other posts on the Center's blog,
msubioethics.com
, are written by me.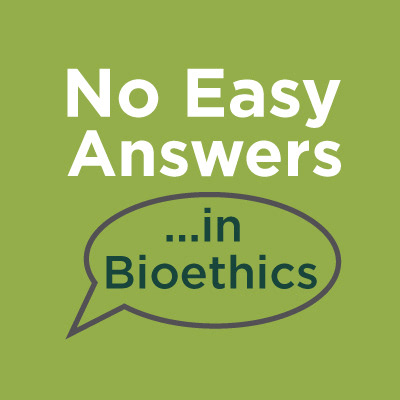 No Easy Answers in Bioethics
This podcast series began in fall 2017 as an educational resource and a way to bring more visibility to the work of faculty in the Center for Bioethics and Social Justice. My role is producer.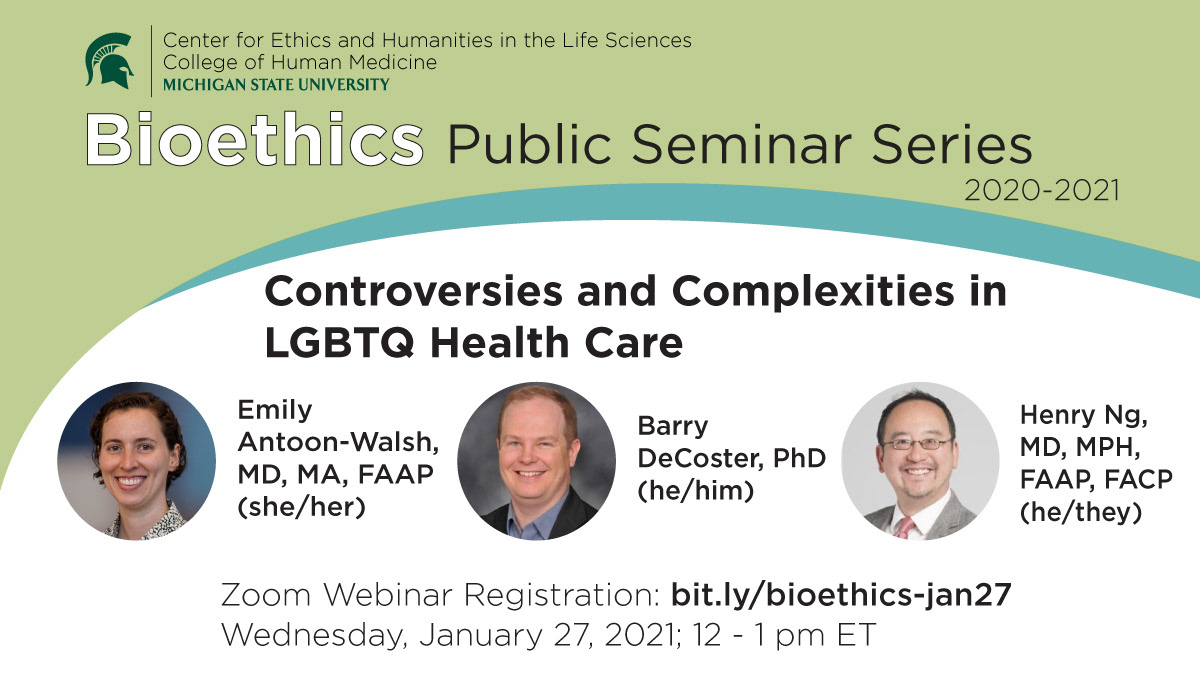 Bioethics Public Seminar Series
My role includes coordinating events logistics, creating and distributing event advertisements through multiple mediums, facilitating the webinar livestream, and posting the recorded lecture online.
The Center's primary social media account is @MSUBioethics on Twitter. I have increased @MSUBioethics followers by over 100% in about five years, and created pages on Facebook and LinkedIn.